Category Lead Buyer
Reacties welkom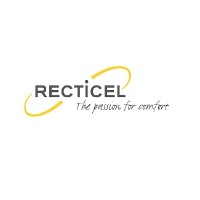 Strategic and analytical negotiator with long-term vision
Job profile
The Category Lead Buyer ensures competitive sourcing of several Purchasing categories related to Bedding Components at Recticel. You will be based at Kesteren, the Netherlands but will serve all the plants related to the categories he is in charge. With an overall total cost of ownership and added value perspective, you will strategically approach suppliers to ensure optimum, uninterrupted and timely sourcing and supply. You also perform analyzes and identify and implement opportunities short to long term.

The Category Lead Buyer will be project contributor or leader on various projects such as new product line development, standardization. In this role, you shall work in cooperation with Product Development, - Management, and Operations- Supply Chain. It's important that you are a strong negotiator with commercial, analytical, negotiation and communication skills.
Responsibilities
Analyse the spends in order to define priority action plan for sourcing and improvements
Define and implement sourcing strategy
Build and manage relationships with suppliers, and negotiation of contracts with suppliers
Ensure proper implementation of contracts, and evaluation of suppliers
Lead and contribute to projects,
Ensure the proper and efficient implementation of procurement process for his purchasing scope
What we ask
Bachelor or master degree in Purchasing, Procurement, Strategic Sourcing or Business or equivalent by experience
Training in NEVI 1 or NEVI 2 is a plus
Extensive experience in a similar position in a purchasing environment in an international context, of various categories
Very good knowledge on all procurement matters, category management
Strong negotiation, analytical and communication skills
Business acumen and strong drive to achieve performances
Expertise in the wood, textile, bedding, furniture domain is a major advantage
Fluent in English. Knowledge of Dutch, French and German or other languages is an advantage
Company profile
Recticel is an international industrial group specializing in the transformation of polyurethane into innovative products and solutions which contribute to daily comfort. Recticel develops, produces and commercializes these solutions to offer an extensive range of value-adding industrial and domestic applications through four distinct business lines: Flexible Foams, Bedding, Insulation and Automotive.
Recticel is active in 27 countries and has a workforce of about 7,600 worldwide. This position is available for the business line Bedding and is located in Kesteren, the Netherlands. 310 employees are permanently employed at the production site in Kesteren.
For more information:
www.recticel.nl
Interested?
Siebert & Wassink has been asked by Recticel to assist in making the right choices in strategy and organizational development and is responsible for the recruitment and selection procedure for the Category Lead Buyer.
For more information, contact Tom Munster from Siebert & Wassink. Or apply through the application button.
t: 053 – 480 35 50
m: 06 – 43 03 07 99
e: munster@siebertwassink.nl
w:
www.siebertwassink.nl
Locatie
Kesteren
Publicatiedatum
06.03.2019
Contactpersoon
Zo komt 'alles op z'n plek'
Direct na je sollicitatie krijg je van ons een bevestiging dat jouw reactie op de vacature correct is ontvangen. Uit de sollicitaties maken we binnenkort een zorgvuldige eerste selectie. Je ontvangt van ons bericht of we je direct uitnodigen voor een verdiepend interview of nu nog niet.
We willen netjes omgaan met het vertrouwen dat je ons geeft en zullen daarom alleen tijd en aandacht van je vragen, wanneer dat een serieuze kans op succes voor jou oplevert.
Alles op z'n plek