EHS Specialist
Reacties welkom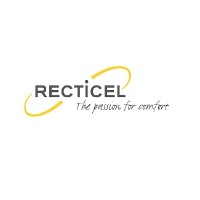 The specialist that creates structure and awareness in a changing environment
Job profile
The Environment Health & Safety Specialist is responsible for continuous improvement of environmental, health and safety performance at Recticel Bedding and Flexible Foam in Kesteren, the Netherlands. As a specialist you analyze the current situation, give structure to systems and processes and create a higher awareness of safety, health and environment at Recticel.

You are going to introduce, implement and maintain the systems necessary to keep achievements and fulfilling the, internal and external, requirements and demands. As an EHS Specialist you work together with several departments, suppliers and governments. Furthermore you have an active role in improvement plans within the whole plant. You also draw up target values, performance measurements and management reports. You are a good communicator who proactively motivates people.
Responsibilities
Setting up and maintaining the safety and environment management systems
You make sure that all the obligatory standards, laws and permits are meet
Propose improvements for example a change in legislations, identified, identifies flaws and almost incidents
Initiate and improve procedures within the organization
Within the plant you are a source of information for managers and employees from production
Managing the relations with local and state governments and water authorities
What we ask
Bachelor or University degree, Higher Safety Science (HVK), Business Engineering & Management, Chemical Technology or Environmental Sciences
Several years of experience in a similar position, preferably in a production environment
Good contact skills and a team player who can build and maintain relationships on all levels
Excellent speaking and writing skills of the Dutch and English language
Company profile
Recticel is an international industrial group specializing in the transformation of polyurethane into innovative products and solutions which contribute to daily comfort. Recticel develops, produces and commercializes these solutions to offer an extensive range of value-adding industrial and domestic applications through four distinct business lines: Flexible Foams, Bedding, Insulation and Automotive.
Recticel is active in 27 countries and has a workforce of about 7,600 worldwide. This position is available for the business line Bedding and is located in Kesteren, the Netherlands. 310 employees are permanently employed at the production site in Kesteren.
For more information:
www.recticel.com
Interested?
Siebert & Wassink has been asked by Recticel to assist in making the right choices in strategy and organizational development and is responsible for the recruitment and selection procedure for the EHS Specialist.
The first interviews are conducted by Tom Munster of Siebert & Wassink, at a location to be determined. The follow-up interviews will be with and take place at Recticel.
For more information, contact Tom Munster from Siebert & Wassink. Or apply via the application button.
t: 053 – 480 35 50
m: 06 – 43 03 07 99
e: munster@siebertwassink.nl
w:
www.siebertwassink.nl
Locatie
Kesteren
Publicatiedatum
20.12.2018
Contactpersoon
Zo komt 'alles op z'n plek'
Direct na je sollicitatie krijg je van ons een bevestiging dat jouw reactie op de vacature correct is ontvangen. Uit de sollicitaties maken we binnenkort een zorgvuldige eerste selectie. Je ontvangt van ons bericht of we je direct uitnodigen voor een verdiepend interview of nu nog niet.
We willen netjes omgaan met het vertrouwen dat je ons geeft en zullen daarom alleen tijd en aandacht van je vragen, wanneer dat een serieuze kans op succes voor jou oplevert.
Alles op z'n plek