Operations Manager
Reacties welkom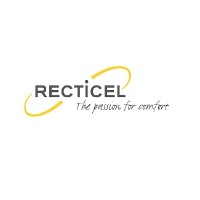 A people manager with WCM Excellence ambitions
Job Profile
The Operations Manager is responsible for the daily management and further professionalizing of the Flexible Foams production department in Kesteren, the Netherlands. As the Operations Manager, you are the initiator of change processes and ensure structure within the organization. The Flexible Foams department consist out of a the foaming department which produces PU foam blocks, and the Block Warehouse department, which stores and cuts foam blocks. The foaming of PU foam is done under SEVESO (BRZO) certificate.

You manage a team of 32 employees, 6 direct reports, and you are responsible for developing and maintaining the Flexible Foams department. Your primary focus will be to execute production planning on time, in full, at cost, with high quality to serve customer requirements. Furthermore, you are responsible for continuous improvement of the manufacturing processes, in compliance with QHSE, governmental and corporate policies, to achieve the agreed upon performance objectives.

You are a good communicator, have integrity, are result-oriented and flexible and are able to proactively motivate people. You will work in a matrix organization and report directly to the Plant Manager.
Responsibilities
Managing and overseeing production activities including staffing, workload, logistics, escalated problem solving and technical assistance;
Taking corrective action if necessary and ensure on-time communication of issues to relevant departments;
Coaching, inspiring, guiding and direct management of the Flexible Foams department;
Contribute to an optimal realization of the strategic business goals
Identifying areas for continuous improvement in production planning, work processes and procedures. Implement continuous improvement initiatives in cooperation with Plant Manager
Managing costs and budgets and ensure that the necessary resources, materials and people are available;
Co-responsible for Health Safety & Environment of the department which demands communication with authorities concerning SEVESO certificate;
Provide periodical and ad hoc reports of both result and process indicators
What we ask
Bachelor or university degree; Production Management, Business Administration, Business Engineering & Management, Chemical Technology or similar
Several years of experience in a similar position in a technical production environment
Experience with culture changes, automation and project management preferred
Experience with WCM, TPM, LEAN, 6sigma or similar is an advantage
Experience with SEVESO/BRZO is an advantage
Excellent speaking and writing skills of the Dutch and English language
Company Profile
Recticel is an international industrial group specializing in the production of and the transformation of polyurethane into innovative products and solutions which contribute to daily comfort. Recticel develops, produces and commercializes these solutions to offer an extensive range of value-adding industrial and domestic applications through four distinct business lines: Flexible Foams, Bedding, Insulation and Automotive.
Recticel is active in 27 countries and has a workforce of about 7,600 worldwide. This position is available for the Bedding business line and location is Kesteren, the Netherlands. There are 310 employees permanently employed at the Kesteren production site.
For more information:
www.recticel.com
Interested?
Siebert & Wassink has been asked by Recticel to assist in making the right choices in strategy and organizational development and is responsible for the recruitment and selection procedure for the Operations Manager.

For more information, contact Tom Munster from Siebert & Wassink. Or apply through the application button.

t: 053 – 480 35 50
m: 06 – 43 03 07 99
e: munster@siebertwassink.nl
w: www.siebertwassink.nl
Locatie
Kesteren
Publicatiedatum
15.04.2019
Contactpersoon
Zo komt 'alles op z'n plek'
Direct na je sollicitatie krijg je van ons een bevestiging dat jouw reactie op de vacature correct is ontvangen. Uit de sollicitaties maken we binnenkort een zorgvuldige eerste selectie. Je ontvangt van ons bericht of we je direct uitnodigen voor een verdiepend interview of nu nog niet.
We willen netjes omgaan met het vertrouwen dat je ons geeft en zullen daarom alleen tijd en aandacht van je vragen, wanneer dat een serieuze kans op succes voor jou oplevert.
Alles op z'n plek