Sales Promotion Manager
Reacties welkom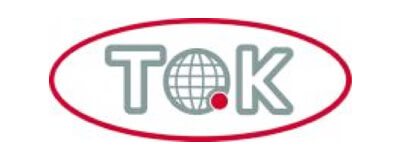 -
Job profile
As the Sales Promotion Manager at TOK Food in Gronau (DE), you are responsible for promoting the sales of a specific Turkish cheese brand at store level within a predefined brand and communication strategy in close cooperation with the sales team. With your knowledge and experiences with instore promotions and the marketing of specific brands, you are able to increase the sales volume out of the shops of Turkish cheese together with the sales team.

Together with the sales team or on your own you will be visiting TOK's customers in the Benelux and West Germany in order to plan, implement and follow up on in store sales promotions with specified sales targets. Planning and execution of the promotions will be in close cooperation with the sales team. Up to 3 to 4 days a week, you will visit clients primarily to prepare and setup the promotions, but later to support the shops and advise them with the instore promotion of the brand and the products. 1 or 2 days a week, you organize activities from the office in Gronau. You will collect the data from all activities, analyze and interpret them and report to the management and sales team. With your drive and passion, you support TOK's sales team to increase the sales for this specific Turkish cheese brand of TOK Food.
Responsibilities
Implement and monitor the instore promotion strategy
Prepare, organize and carry out in store promotions
Together with the sales team advise clients how the products should be marketed and monitoring results
Develop reports and report results of the promotions to the sales team and management
Requirements
Experience in a commercial position; Inside Sales Employee, retail, merchandising branded FMCG
Experience with Instore sales promotions is an absolute plus
Live within 45-minute drive by car from Gronau (Germany)
Turkish language as mother language and complemented by German or English on high level
Affinity with the Turkish food market
You are socially skilled, commercially driven, and able to think strategically and anticipate changes. You are analytical, enterprising and communicatively strong with persuasiveness.
We offer
Opportunity to work for one of the most famous Turkish cheese brands
Good employment conditions
Lease car, laptop and phone
You will work in a young and dynamic organization within an innovative and informal team
Company
Tok Food is a family business founded in the Netherlands over 30 years ago by Ibrahim Tok. It all began with imports of typical Turkish staples/products that were not available in Western Europe at the time. The small business quickly grew into a large company. Today, Tok Food is one of the leading wholesalers of Turkish and Eastern Mediterranean products on the European market. By relocating to Gronau in Westphalia (Germany), Tok Food was able to expand its international sales channels even further and supply retailers more quickly and efficiently.
www.tokfood.com
Interested?
Siebert & Wassink has been asked by TOK Food to support them for the recruitment of the Sales Promotion Manager.
For more information, contact Tom Munster from Siebert & Wassink. Or apply via the application button.
t: 053 – 480 35 50
m: 06 – 430 30 799
e: munster@siebertwassink.nl
w:
www.siebertwassink.nl
Locatie
Gronau (DE)
Publicatiedatum
18.03.2019
Contactpersoon
Zo komt 'alles op z'n plek'
Direct na je sollicitatie krijg je van ons een bevestiging dat jouw reactie op de vacature correct is ontvangen. Uit de sollicitaties maken we binnenkort een zorgvuldige eerste selectie. Je ontvangt van ons bericht of we je direct uitnodigen voor een verdiepend interview of nu nog niet.
We willen netjes omgaan met het vertrouwen dat je ons geeft en zullen daarom alleen tijd en aandacht van je vragen, wanneer dat een serieuze kans op succes voor jou oplevert.
Alles op z'n plek